Electrical systems have to be designed and then installed per certain guidelines in order to offer you the necessary protection to prevent harm to your family, co-workers, your property, or yourself.  Unfortunately due to mistakes in implementation or just misunderstanding of electrical theory there are lots of systems which can have sometimes serious consequences if certain scenarios occur.  With the installation of any new equipment, especially power systems which manipulate or force electron movement independent of our electrical grid, hazards can be created.

Knowledge, not necessarily experience is key when it comes to electrical theory and implementation of safe systems.

Grounding and overcurrent protection are two items which require a lot of attention.  There are several others, however these two can be misunderstood.


We can help!  Put our understanding of electrical theory to work for you.  We will make sure your system is safe!

Helpful Links these links are provided for more technical descriptions for what is presented per this page!  Years of study will be required for a complete understanding.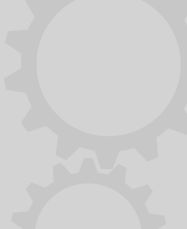 E & W Electrical, LLC

515 Meadowland Drive

Suite 100

Hillsborough, NC  27278

919-245-0200   (office)

919-245-0202   (facsimile)

888-919-5210  (toll free)

copyright 2010 E & W Electrical ** All rights reserved